We're Getting Mutants in the MCU - The Loop
Play Sound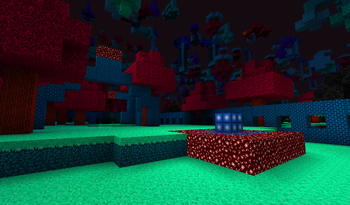 Vethea is the 8th new dimension introduced in DivineRPG. It's divided in four layers, each one harder than the last. Released in the 1.3 update, Vethea introduces over 25 new Mobs and 6 new Bosses. Vethea also comes complete with its own armor, weapons, consumables, blocks, and materials.
How to Get There
To get to Vethea, you must make a Nightmare Bed. This is done with three Mortum Blocks and three Mortum Logs, which means that the player must have been to Mortum in order to unlock Vethea.
When right-clicked once, the Nightmare Bed will ominously warn players about the danger of Vethea. If right-clicked again, the player will be taken into Layer 1 of Vethea. Note that the Nightmare Bed is only usable at night.
Be aware that you may not take any items from the Overworld into Vethea (or take anything from Vethea into the Overworld). Instead, when you enter Vethea, your inventory is cleared, and you will get those items back when you return to the Overworld. The same goes for when you leave Vethea for the Overworld.
Mobs
Here is a list of mobs in Vethea:
On March 3rd, screenshots of Vethea were released.